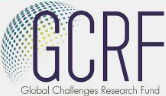 INTERNATIONAL TRAINING ON REMOTE SENSING AND GEOSPATIAL ANALYSES FOR HUMAN HEALTH
Lectures (in 3 modules of 5 day duration - 11-15, 18-22 and 25-29 July 2022)
Under the auspices of ONWARD (Open Network on Water-Related Diseases) project, an international training course is being organised on monitoring water quality using remote sensing and geospatial analyses for human health.
WHAT IS THE PURPOSE OF THE TRAINING?
Climate variability and change, occurrences of extreme weather events and anthropogenic pressures on the environment, all contribute to growth and dispersal of pathogens, leading to outbreaks of water associated diseases such as cholera, malaria, dengue, among others. The United Nations Sustainable Development Goals (SDG) dealing with health, climate, and life below water recommends an integrated approach to maintain high water quality. From monitoring the water bodies via satellite remote sensing to new techniques for identifying and isolating pathogens, there has been much advancement in our capability to monitor water quality.
With this course, we aim to create a link among the international researchers and experts on the advanced satellite remote sensing and geospatial techniques for water quality monitoring and generate highly skilled manpower in the area. The lectures will be offered by experts who are highly experienced in the subject. You will leave this course with a clear understanding of why and how to use EO data to assess the water quality.
WHO IS ORGANISING THE TRAINING?
The training programme is being organised as part of the capacity building activity of the network project ONWARD (http://www.onwardnetwork.net) which is funded by Global Challenges Research Fund (GCRF), UK and is led by Dr. Shubha Sathyendranath (PML, UK) and Dr. Milton Kampel (INPE, Brazil). It is dedicated to developing a network of scientists and stakeholders sharing a common interest in better understanding of environmental controls on outbreaks of water-related diseases; the role of societal engagement in countering it; and in forecasting, early warning and risk mapping of water-associated diseases through the use of remote sensing, field observations and mathematical modelling. Our vision is to enable cost-effective, regularly updated, geo-referenced early warning for areas vulnerable to water-associated diseases, which in turn will enable preventive measures to be deployed in a timely manner to minimise disease outbreaks. It is an open network committed to promote better dialogue and collaboration among experts from all relevant disciplines and with stakeholders, including the general public. Through the project, we intend to bring together experts from fields related to water associated diseases such as microbiologists, remote-sensing scientists, medical practitioners, and social scientists. A series of webinars are being organised as part of the activities of ONWARD.
WHAT IS THE STRUCTURE OF THE TRAINING?
The training is being organised in three modules:
1. Module 1 (11-15 July2022):
Introduction to remote sensing, in collaboration with EUMETSAT - led by Dr. Hayley Evers King
2. Module 2 (18-22 July 2022):
Geospatial data and analyses - INPE, Brazil - led by Dr. Milton Kampel & Dr. Philipe Riskalla Leal
3. Module 3 (25-29 July2022):
Case studies on Earth Observation for Human Health -INPE, Brazil - led by Dr. Milton Kampel & Dr.Shubha Sathyendranath
WHO CAN ATTEND?
Post graduate students and early career researchers (including master's and doctoral students) and post-doctoral scientists, and public health experts who have a basic knowledge of remote sensing/geospatial data analyses..
200 participants will be allowed to attendthe online tutorial lecture series, on a first come first serve basis.
TRAINING DATES
HOW TO APPLY?
Interested candidates may apply forthe training programme by filling the form given here (https://forms.gle/aka2dSRgk4UmJDvF8)
Last date for Registration: 4th July 2022