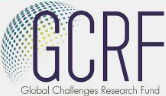 INTERNATIONAL TRAINING ON 'INTEGRATING EO WITH OTHER DISCIPLINES TOWARDS ADDRESSING WATER QUALITY AND HUMAN HEALTH'
Online lectures (13-31 March, 2023) & Hands-on training (April-May 2023)
Under the auspices of ONWARD (Open Network on Water-Related Diseases) project, the third international training course is being organised on integrating earth observation with other disciplines towards addressing water quality and human health.
WHAT IS THE PURPOSE OF THE TRAINING?
The United Nations Sustainable Development Goals (SDG) dealing with health, climate, and life below water recommends an integrated approach to maintain high water quality. From monitoring the water bodies via satellite remote sensing to new techniques for identifying and isolating pathogens, there has been much advancement in our capability to monitor water quality.
With this course, we aim to create an awareness on the multi-disciplinary aspects of water quality monitoring. The lectures will be offered by experts who are highly experienced in the subject. You will leave this course with a clear understanding of why and how to assess the water quality and how to avoid infections from water-borne diseases.
WHO IS ORGANISING THE TRAINING?
The training programme is being organised as part of the capacity building activity of the network project ONWARD (http://www.onwardnetwork.net). ONWARD (Open Network for Water-Related Diseases) is funded by Global Challenges Research Fund (GCRF), UK and is led by Dr. Shubha Sathyendranath (PML, UK) and Dr. Milton Kampel (INPE, Brazil). It is dedicated to developing a network of scientists and stakeholders sharing a common interest in better understanding of environmental controls on outbreaks of water-related diseases; the role of societal engagement in countering it; and in forecasting, early warning and risk mapping of water-associated diseases through the use of remote sensing, field observations and mathematical modelling. It is an open network committed to promote better dialogue and collaboration among experts from all relevant disciplines and with stakeholders, including the general public. Through the project, we intend to bring together experts from fields related to water associated diseases such as ecologists, environmental scientists, microbiologists, remote-sensing scientists, medical practitioners, and social scientists. A series of webinars are being organised as part of the activities of ONWARD.
WHAT IS THE STRUCTURE OF THE TRAINING?
The training is being organised in two phases:
1. Online tutorial lecture series (March 2023): 12 Webinars by experts spread out over three weeks (Monday to Friday excluding Thursday) with one lecture per day. Each talk will last 45 minutes and will be followed by 15 minutes discussion.
2. Technical hands-on session (April-May 2023): 7 days practical training in microbiology and molecular biology techniques (in person) at Enfys, a state-of-the-art microbiology laboratory in Kochi, Kerala, India.
WHO CAN ATTEND?
Post graduate students and early career researchers (including doctoral students and post-doctoral scientists) and public health experts who have a basic knowledge of water quality and pollution studies. 200 participants will be allowed to attend the online tutorial lecture series, on a first come first serve basis. 10-15 persons shortlisted from the webinar attendees based on selection criteria will be given practical training at the Enfys laboratory. Only participants from India will be allowed to attend the practical training due to funding constraints.
WEBINAR SCHEDULE
Date
Speakers
Monday
13.03.23
Dr. Ranith R
Nansen Environmental Research Centre (India), India
Tuesday
14.03.23
Dr. Roseli Tuan
Secretariat of Health, Sao Paulo, Brazil
Wednesday
15.03.23
Dr. James Lord
Plymouth Marine Laboratory (PML), UK
Friday
17.03.23
Dr. Shinoj P
ICAR-Central Marine Fisheries Research Institute (CMFRI), India
Monday
20.03.23
Dr. Ajit Subramaniam
Lamont-Doherty Earth Observatory, Columbia University, USA
Tuesday
21.03.23
Ms. Sulfiya K M
CSIR-National Institute of Oceanography, Regional Centre Cochin, India
Wednesday
22.03.23
Dr. Richard Heal
CEFAS Weymouth Laboratory, UK
Friday
24.03.23
Dr. Mahbabur Rahman
International Centre for Diarrhoeal Disease Research, Bangladesh
Monday
27.03.23
Dr. David Moffat
Plymouth Marine Laboratory, UK
Tuesday
28.03.23
Prof. (Dr.) Anwar Huq
University of Maryland, USA
Wednesday
29.03.23
Dr. Stefano Ferreti
European Space Agency, Italy
Friday
31.03.23
Ms. Paulami Datta
ICMR- National Institute of Cholera and Enteric diseases, India
HOW TO APPLY?
Interested candidates may apply for the training programme by filling the form given below:
https://forms.gle/jWtQf1zn1PuQ3K5r9
Last date for Registration: 12th March 2023
For queries, contact:
Dr. Nandini Menon N / Ms. Adreeja Chatterjee,
Nansen Environmental Research Centre India,
KUFOS Amenity Centre, Madavana Junction, Kochi - 682 506.
E-mail: onward.gcrf@gmail.com